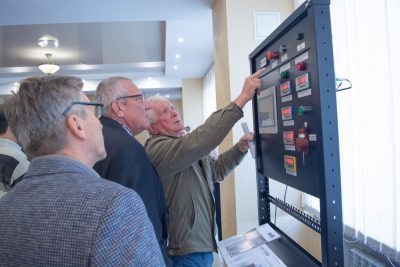 Public Company Research and Production Corporation Radiy welcomes Coordinating Expert Committee of SE NNEGC ENERGOATOM
26.10.2018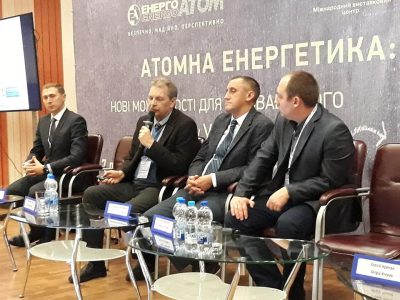 Day of nuclear energy: We Have Much to be Proud Of
07.11.2018
On October 25-26, 2018 acceptance testing of supply set of the Safety Related Nuclear Island I&C system for the SS KhNPP Power unit №1 was completed.
Validation of the SR NI I&C system was done at PC "RPC Radiy's" facilities in two stages. The first stage included preliminary off-line tests of component parts and integrated tests of SR NI I&C system. These tests were performed by PC "RPC Radiy's" Quality Control and Certification department with the participation of the design and manufacturing departments.
The second stage included the acceptance testing of SR NI I&C system, which was performed by the acceptance commission.
As a result of the testing performed, testing the Radiy acceptance commission concluded that:
Validation results (of preliminary and acceptance testing) certify the conformance of the SR NI I&C system and its component parts with the requirements of existing rules and standards on nuclear and radiation safety, and requirements.
The SR NI I&C system ensures safe operation and correct functioning in all operation modes provided in the system requirements and is applicable for intended use.
Design, operational, and software documentation for SR NI I&C system are fully developed and meet the quality requirements in force in Ukraine.