Radiy is a leading Ukrainian developer and supplier of advanced I&C systems and electro technical equipment for nuclear power plants. The company also manufactures hydromechanical equipment, energy-saving LED devices and lighting systems. Radiy's universal production facilities provide customized high-quality and cost- effective engineering solutions for various scope projects. The company performs a complete closed production cycle, which includes 10 technological Workshops: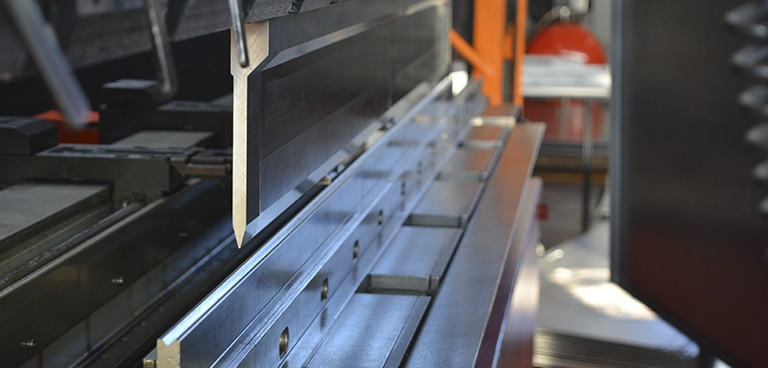 Workshop I.
Metalworking (perforation, bending, welding).
Workshop II.
Galvanic coating.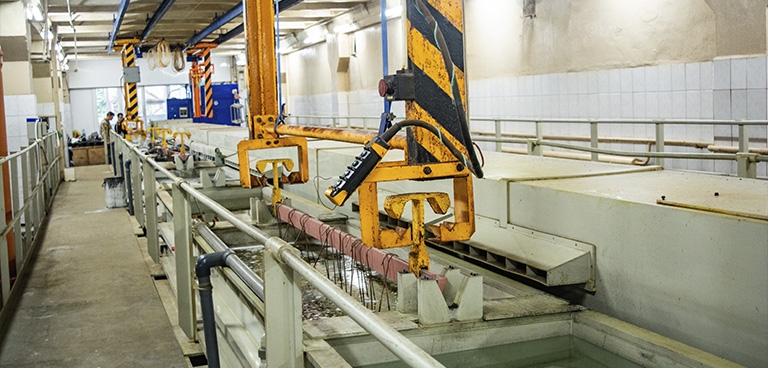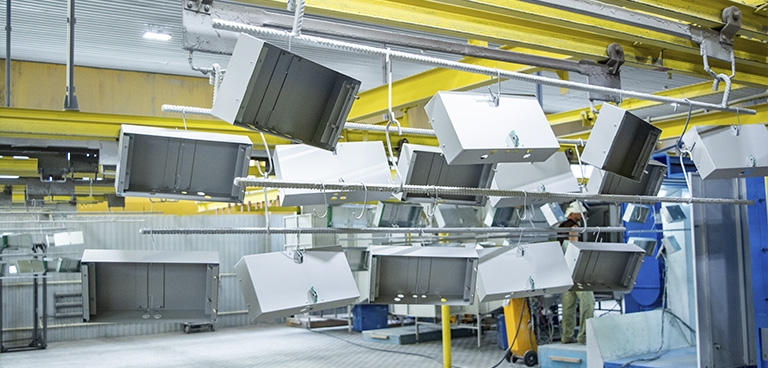 Workshop III.
Polymer powder coating.
Workshop IV.
Sealing by GASKETING technology with the help of high-precision application of two-component polyurethane foam according to a pre-established program of a complex trajectory.
Advantages of applied sealing:
Non-contact application of high accuracy;
Versatility of application - seals can be applied on any surface: flanges, grooves, planes and inclined planes;
Degree of protection provides IP54-IP167 (tightness and water resistance).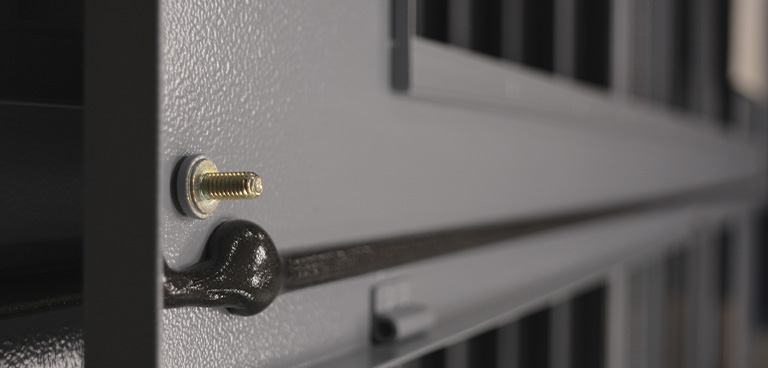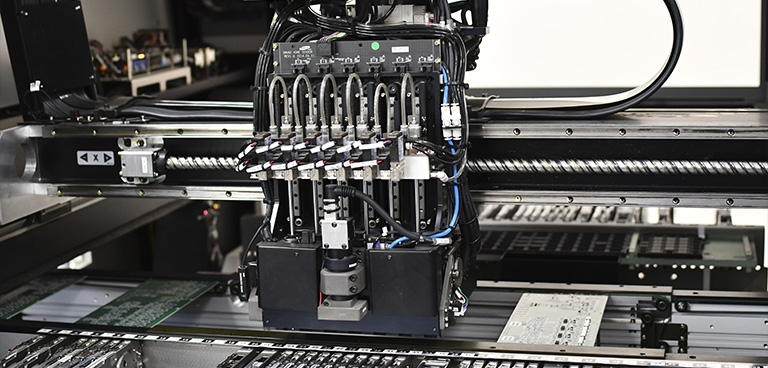 Workshop V.
Automated surface mounting of printed circuit boards that includes:
automatic screen printing printer;
automatic installer of surface-mounted components;
inspection conveyor for moving printed circuit boards;
convection melting system;
systems of automatic quality control of soldering and components.
Workshop VI.
Installation and soldering of components in the holes of printed circuit boards and surface-mounted components is carried out using soldering stations with automatic control of the soldering temperature.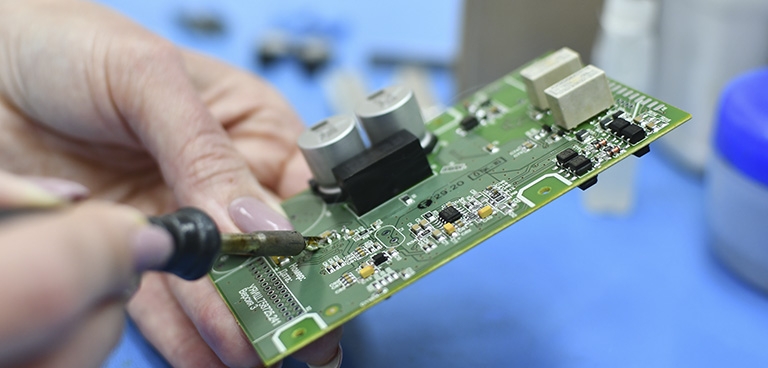 Workshop VII.
Cleaning of printed assemblies from flux residues with the use of ultrasonic device and moisture protection of printed assemblies with DCA SSC3 conformal coating (manufactured by Electrolube).
Workshop VIII.
Production of fiber-optic cables. Equipped with video microscope, polishing machine, oven for drying adhesive connectors, reflectometer for checking optical fiber, and optical fiber welding machine.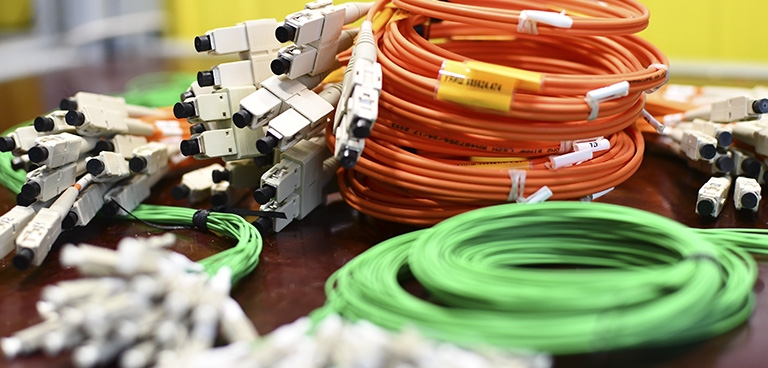 Workshop IX.
Checks and calibrations of electronic and electrical assemblies and systems, equipped with measuring, control and simulation equipment.
Workshop X.
Repair of printed circuit boards, modules, assemblies, and other parts related to I&C systems, equipped with devices for disassembly, dismantling, coating, soldering, measuring, monitoring, and modeling.
The closed technological cycle provides a high level of vertical integration of production. Radiy engineers use innovative and advanced technologies of world science. The company's electronic equipment is systematically updated and improved. After all, the main goal of Radiy is innovative solutions and high-quality competitive products for each client.