Safe low-voltage devices power distribution
Intended use
Implementation of low-voltage distributing devices and AC motor control devices with the main bus current up to 2500 А.
Application 
Electrical equipment of the Integrated Transformer Substations used for power supply of auxiliary power systems of:
Nuclear power plants, 
Thermal power plants, 
Hydroelectric power plants,
Other facilities with feeding auxiliary transformers 160 kVA - 1600 kVA, by voltage 6/0.4 kV or 10/0.4 kV.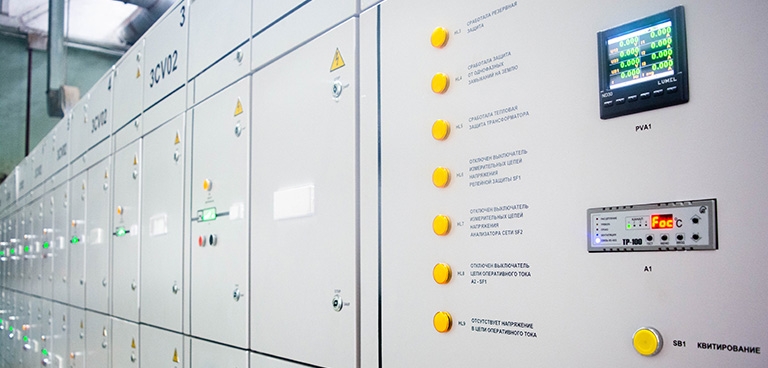 Successful implementation experience, including nuclear power plants modernization projects
Integrated Transformer Substations are tested and commissioned at nuclear facilities with high reliability, safety, and operational availability requirements.
Over 20 Integrated Transformer Substations have been commissioned.
Integrated Transformer Substations are equipped with an up-to-date panel equipment parameters control system:
switching equipment state real-time control; 
current consumption control, 
electronic release remote adjustment,
failure diagnostics,
switching equipment resource consideration,
event logging.
Fields of application
The Complete Transformer Substation (CTS) can be used at: power engineering facilities; power generation facilities; urban electric power networks; oil and gas facilities; agricultural facilities; metal mining facilities; railroad facilities.