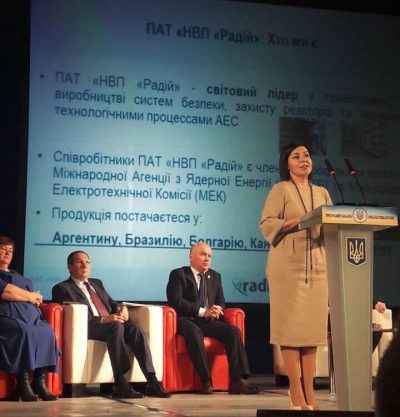 Regional Advisory Council 2018: Radiy Perspectives
03.12.2018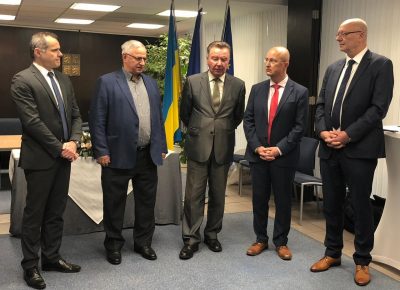 New Project Presentation to Consulate General of the Czech Republic
12.12.2018
On December 5-7, 2018, PC "RPC Radiy" Special Committee performed Factory Acceptance Testing of Safety Related Nuclear Island I&C System (SR NI I&C System) for SS Khmelnytska NPP Power Unit No.1.
Validation of SR NI I&C System was performed in two stages at Radiy facilities in Kropyvnytskyi, Ukraine.
The first stage involved the preliminary independent testing of the components and integrated testing of the SR NI I&C System. The tests were performed by Radiy's Quality Control and Certification Department and were witnessed by the design and manufacturing departments. 
The second stage of testing was done by the factory acceptance test (FAT) committee according to the programs and procedures UYAISH.468263.041 PP1, UYAISH.468263.041 PP2, and UYAISH.468263.041 PP3.
The results of the acceptance testing confirmed that SR NI I&C System and its components comply with the Nuclear Radiation Safety standards and the requirements of UYAISH. 468263.041 ТZ. The supply set demonstrated correct operation and functioning in all operation modes, specified in UYAISH. 468263.041 ТZ. The design, operation, and program documents for the system is complete and meet the regulations applied in Ukraine.
 The FAT committee approved SR NI I&C System for delivery to the customer and for installation at SS KhNPP Power Unit No.1.
 For 20 years, PC "RPC Radiy" has been a leading manufacturer of high-quality nuclear power plant equipment.