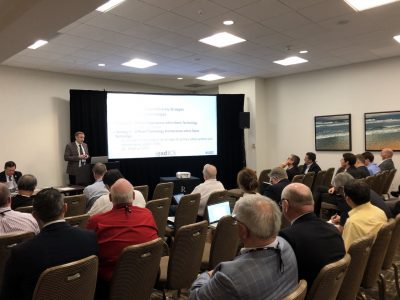 Radiy is ready to offer Radics Platform-based advanced technical solutions as barriers to plant digital modernization in the US are down
15.02.2019
On February 12, 2019, a commission performed acceptance testing of the fire alarm system for unit 1 of Khmelnytsky nuclear power plant.
The commission concluded that the equipment met the specified technical requirements and confirmed that the main technical characteristics met the established limits.
The commission recommended delivery of the fire alarm system to the customer.