DESSERT 2020: setting high standards, no matter what
18.05.2020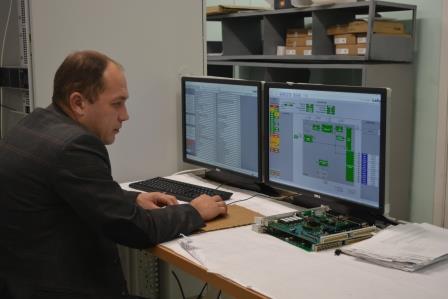 Business as Usual During Covid-19
27.05.2020
On May 25-26, 2020, Factory Acceptance Testing (FAT) occurred on the prototype of a multi-purpose current-operated distributor (COD) designed and developed by Radiy's Physical Process Analysis Design Group. The testing was conducted on-line due to Covid-19 quarantine restrictions.
The COD equipment is designed to multiply the current signal and to convert one current standard to the other. It can be used as a component for automation devices and as a unit for instrumentation and control systems at NPPs and other industrial facilities. 
The Factory Acceptance Testing demonstrated that the equipment meets the requirements and regulations for nuclear and radiation safety. The COD is planned to be delivered to the end-user by the end of the year.