Radiy specialists advanced cyber security qualification
06.04.2023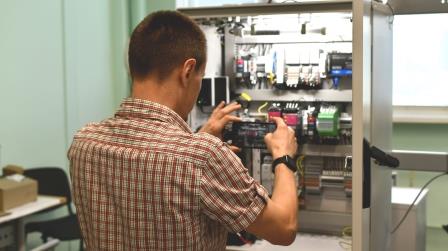 Telemetry Cabinets ShT-1 and ShT-2 are ready to be shipped to the customer
29.06.2023
On April 7 RPC Radiy finalized the Factory Acceptance Test for the transient complete device (hereinafter TCD) that was designed and manufactured for South -Ukraine NPP. The device was designed by engineers of the electro technical equipment design bureau and was successfully tested at the company's testing area.
The TCD equipment is a part of complete transformer substation and is designated to replace the obsolete power elements that have exhausted their resource. The main functions of the device are the following: distribution of electrical energy to consumers and protection against overloads and short circuits. According to Regulatory Rules 306.2.141-2008 the device belongs to safety Class 3 – important for safety components designed for normal operation.
The FAT results confirmed that the equipment and supportive documents meet all the requirements provided by the End-user. The device is now ready to be shipped to the Customer.