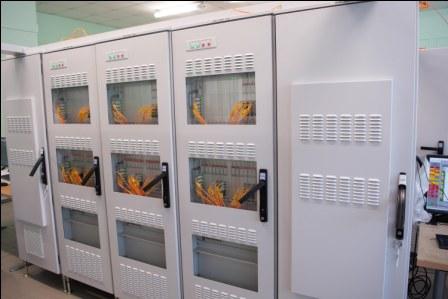 Radiy: Acceptance Testing and Hand-Over Acceptance Testing for SS Rivne NPP Power Unit No.3
29.05.2019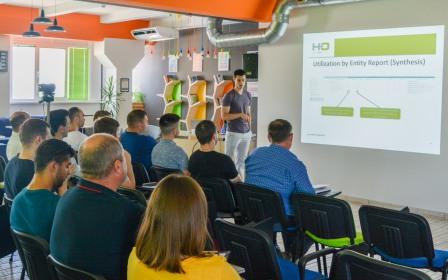 June 2019: Training and Practice
12.06.2019
A great specialist is always hungry for new knowledge and discoveries, without which a process of self-improvement and development is impossible. Past several weeks have become very productive and rich in educational events for RPC Radiy employees.
May 23, 2019. Eugene Bulba, Head of Validation and Dedication department and a certified IREB Requirements Engineer, held a seminar on "Requirements Engineering. Best Practices of IREB" in a conference room "Smart Hall" at RPC Radiy. Purpose of the seminar was to introduce requirements engineering, to understand a role and duties of requirements engineers, to familiarize Radiy staff with techniques of identifying and documenting the requirements as well as defining approaches to validation and requirements management. The seminar was designed for professionals working with the requirements development: engineers, developers and project managers. Mr. Bulba provided a detailed presentation of basic terms and techniques for requirements identification, documenting, validation and management recommended by IREB. The participants actively shared their opinions and were absolutely engaged in this discussion.
May 30, 2019. In "Smart Hall" at RPC Radiy, participants held a round-table discussing a topic "Current Issues of Labor Protection and Safety of Non-food Products". Among the attendees for this panel were representatives of State Labor Department of Kirovohrad Oblast, state and market supervision, administration of Social Security Fund of Ukraine in Kirovohrad Oblast. Human health is our biggest value, and safety in the workplace is the most important principle when working in production.
June 3 – 7, 2019. RPC Radiy design engineers from various departments of the enterprise completed "Course M2. Three-dimensional Modelling of Parts and Assembly Units in the COMPASS-3D System." lectured by Alexander Verstyuk, a technical expert of the company "Information Technology CAD". The main goal of this course was to teach our specialists basic skills to effectively utilize COMPASS-3D System for completion of their everyday practical tasks related to design of products in the field of mechanical engineering. The proper use of COMPASS-3D's concept of work will allow to significantly reduce time of design preparation for production, to improve quality and efficiency of design decision making and, finally, to diminish a cost of product refinement.
Our team is always looking for learning opportunities, trying new professional activities and never yields to the unknown!